Osawa Drill Bit Set 41 pcs 6-10 mm / HSS/TIN coating
In stock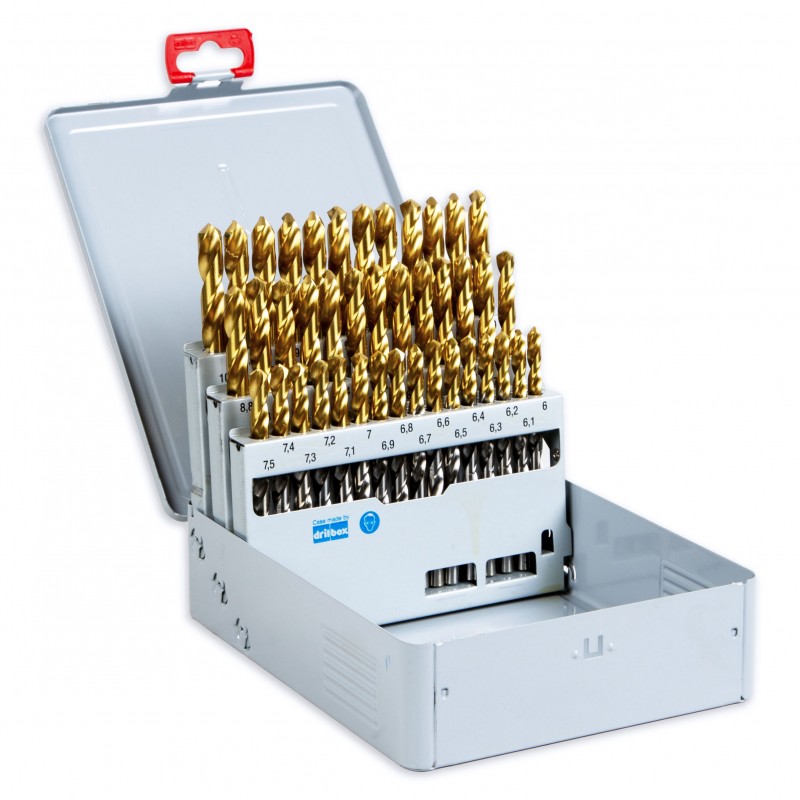  
Always affordable prices

Fast delivery

Reliable warranty


Osawa
Description
OSAWA P1386STIA01B drill bit set (41 pcs; 6-10 mm; 0,1 mm periodically in series; HSS TIN).
First choice: steel up to 30HRC, cast iron.
Second choice: steel 30-45HRC, stainless steel, titanium, aluminium, brass.
The drill is made of high-speed steel (HSS) with a TIN coating.
TIN coating specifications:
Surface hardness: 2300HV
Coefficient of friction: 0.4
Thickness: 1-4 μm
Thermal resistance: ~600°C
Features: cylindrical shank, 118° point angle, 30° helix angle.
The drill is manufactured in accordance with DIN 338 standards.
Technical specifications of OSAWA P1386STIA01B drill set:
Minimum diameter: 6 mm
Number of pieces: 41 pcs
Maximum shank diameter: 10 mm
Maximum drill diameter: 10 mm
Type: spiral
Processing material: metal
Shank type: cylindrical
Drill material: HSS-TIN