NOVACLEAN SPEZIAL - Washing liquid 4l
In stock
NOVACOOL 68 is a mineral oil-based watermiscible cutting fluid multifunctional usable for machining of cast iron, modular iron, steel and all other popular alloys.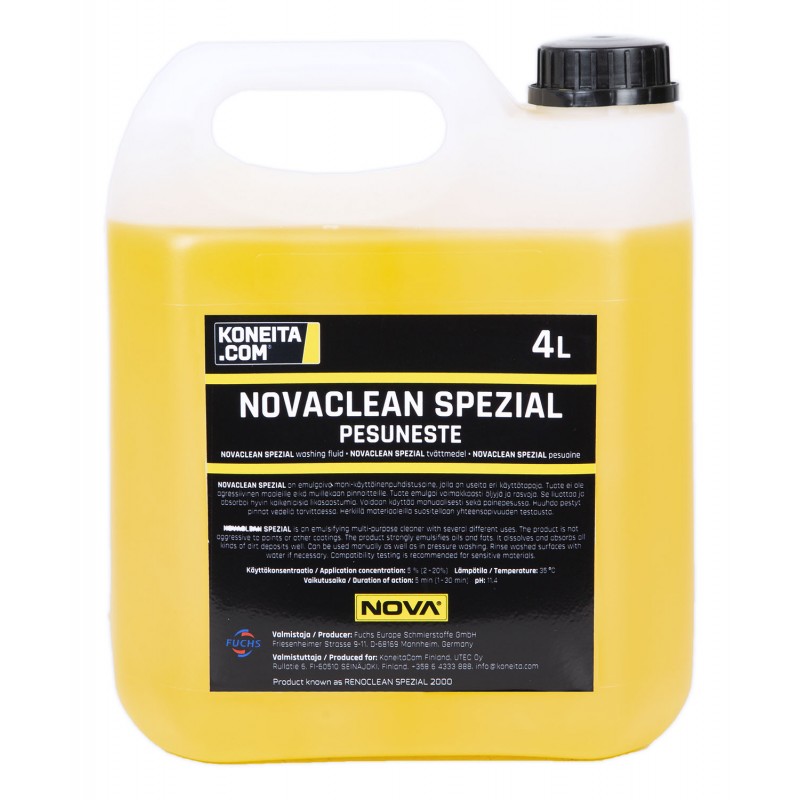  
Always affordable prices

Fast delivery

Reliable warranty


NOVA
Description
NOVACLEAN SPEZIAL is an emulsifying multi-purpose cleaner with several different uses.
The product is not aggressive to paints or other coatings. The product strongly emulsifies oils and fats. It dissolves and absorbs all kinds of dirt deposits well. Can be used manually as well as in pressure washing. Rinse wash surfaces with water if necessary. Compatibility testing is recommended for sensitive materials.

Application concentration: 5 % (2-20%) Temperature: 35C  Duration of action: 5 min [1-30 min] pH:11,4