SCAPA-self-amalgamating tape
Out of stock (ask delivery time)
Self-amalgamating tape for cable joints.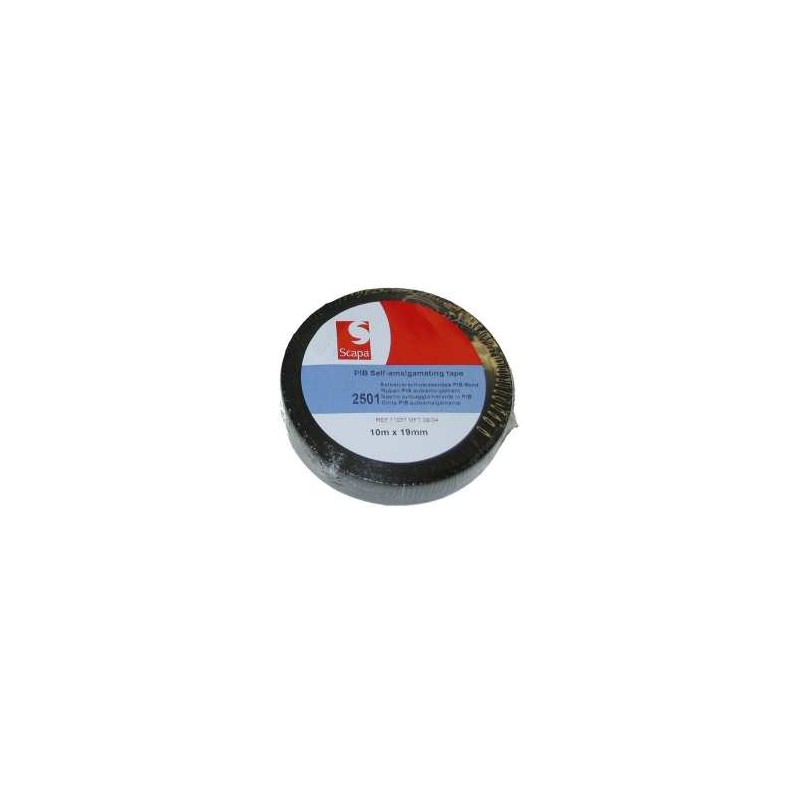  
Always affordable prices

Fast delivery

Reliable warranty
Description
UV-resistant Scapa self-amalgamating tape for cable joints, 10 m roll. During the installation phase, the vulcanization strip is strongly stretched (the width of the strip narrows by almost half), so that it melts immediately and forms a uniform, flexible mass that retains its technical properties permanently. You can use this vulcanizing tape on joints outdoors, for example to ensure that the joint is waterproof.
Thickness: 0.5 mm, width 19 mm.
Material: polyisobutylene
Tensile strength: 21 kg/cm2
Elongation: 600%
Breakdown voltage: 20 kV mm, short-term: 40 kV mm
Temperature range: -40°C ... + 90°C for a short time + 100°C