NOVA HS-10 Plate Shear 10"
Handy plate shear. Sturdy structure.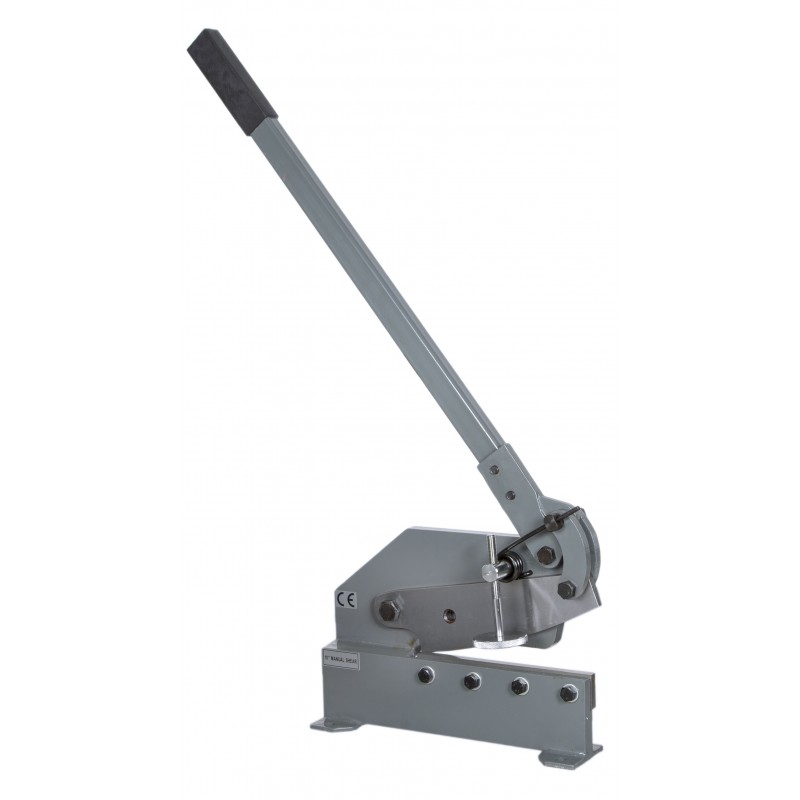  
Always affordable prices

Fast delivery

Reliable warranty


NOVA
Description
Very handy mini cutters for professional and amateur users. Handy small size, yet strong and durable structure. Made to withstand heavy use. High-quality blades. Very good price- quality ratio.
Data sheet
Blade length (mm)

254

Max sheet metal thickness (mm)

6

Max capacity rectangular (mm)

70 x 6

Max capacity round (mm)

13

Width (mm)

100

Length (mm)

400

Height (mm)

1200

Weight (kg)

21
Show all
Other categories related to this product