NOVA H500 Pneumatic Planishing Hammer
In stock
Pneumatic planishing hammer for easy and fast sheet metal forming. Excellent tool for car/motorcycle hobbyists.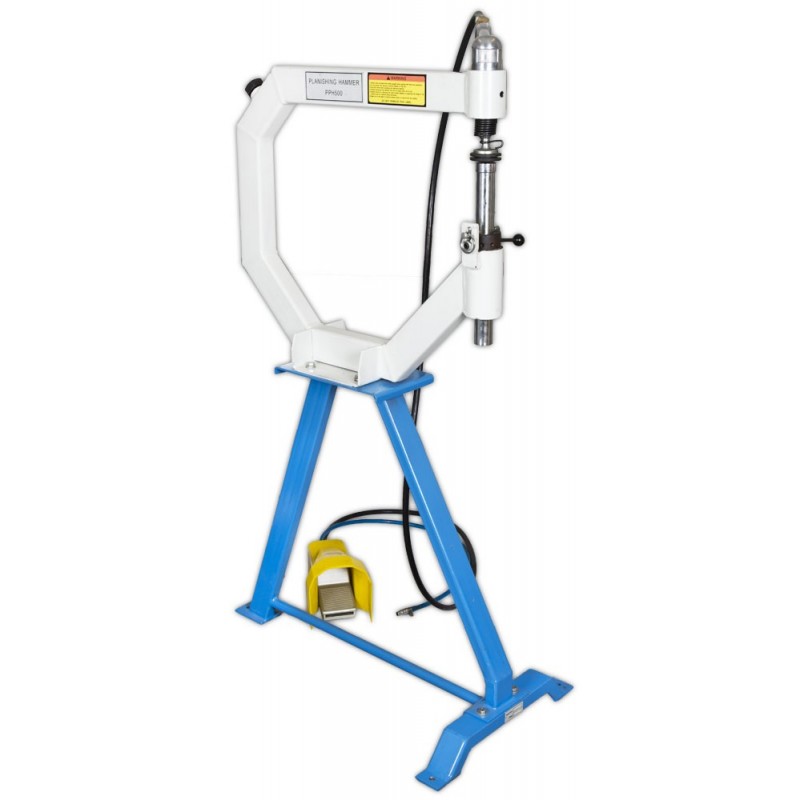  
Always affordable prices

Fast delivery

Reliable warranty


NOVA
Description
Pneumatic planishing hammer. High quality tool with affordable price. Excellent tool for light metal shaping for auto and motorcycle hobbyists. Makes sheet metal shaping easy and fun. Saves time and energy. Adjustable speed: 875-1350 BPM. Depth: 500 mm. Hammer sizes: 1", 2" and 3".
Data sheet
Piston speed (mm/stroke)

875-1350 BPM

Cutting capacity/throat (mm)

500

Pressure (bar)

3,45-6,89

Weight (kg)

22

Warranty

1 year
Show all
Other categories related to this product