Digital measuring rod 100-500 mm - Vertical model
Digital measuring rod. Vertical model. 6 different sizes: 0-100, 0-150, 0-200, 0-300, 0-400 and 0-500 mm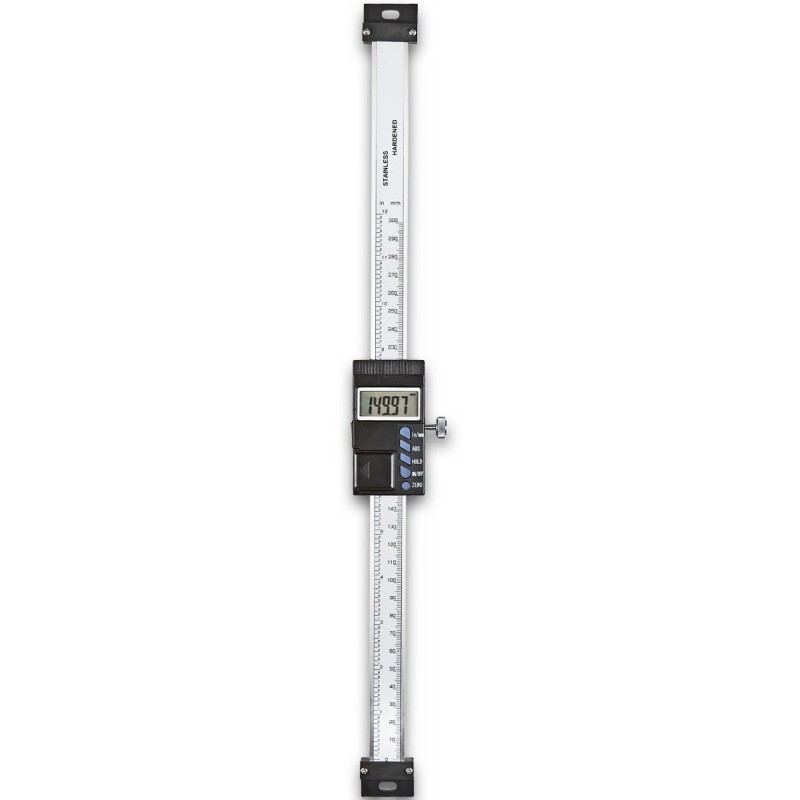  
Always affordable prices

Fast delivery

Reliable warranty

Nova
Description
Digital measuring rod. Vertical model. 6 different sizes: 0-100, 0-150, 0-200, 0-300, 0-400 and 0-500 mm

-Save measurements even when the gauge`s reader is turned off.

-reset function (saves the original reading)

-Measuring rod of hardened stainless steel.

-Supplied with mounting brackets for the rod. For mounting of the measuring device there are 6 M3 screws.