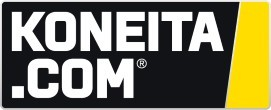 NOVA TY3001 Hydraulic Press
Out of stock (ask delivery time)
Strong hydraulic press. Power: 30 tons. Heavy-class press for professional heavy-duty use.
 
Always affordable prices

Fast delivery

Reliable warranty


NOVA
Description
Power: 30 tons. Rugged and robust construction. A clear, and large pressure gauge. Sideways adjustment for cylinder, the lateral movement is 300 mm. The hydraulic press has a working height of 0-920 mm. The hydraulic pressure is controlled by a hand pump. The TY-3001 also works with compressed air. By combining the compressor air hose, hand pumping is removed. Due to the pneumatic function, this is ideal for all kinds of repair shops, educational institutions, etc. 
Data sheet
works space width (mm)

530

Pressing (ton)

30

Stroke length (mm)

160

Piston speed (mm/stroke)

0,5

Piston speed with compressor (mm/s)

2,5

Working height / area (mm)

0-920

Cylinder side adjustment (mm)

300

Width (mm)

740

Length (mm)

880

Height (mm)

1800

Weight (kg)

150

Warranty

1 year
Show all
Other categories related to this product